Sharing is much appreciated!
Seven Reasons to Visit the Abergavenny Food Festival
Since visiting the Abergavenny Food Festival last year, this year's date has been in my diary. I had such an enjoyable day but didn't manage to take everything in. This year I going to try, but there is simply so much going on I might just have to go again.
It's on from 15th to 16th September 2018 – so still time to book. There are also additional events happening around those dates too. But with so many food festivals around, why should you visit this one?
Check out my 7 reasons then head over to the Abergavenny Food Festival website and have a good browse!
1. You love to learn something new
If you're not sure how to cook a new ingredient or how to use what you have in the garden. Get some time from the food demonstrations. Why not lap up some ideas from ice cream guru Kitty Travers who will be using seasonal plants. Or experience Imran Nathoo's Bombay Brunch. You might remember the dentist with a passion for cooking who made it to the final 10 of MasterChef in 2017.
2.  You want to meet your favourite chefs
Each week, I read Stephen Harris' column about food which always comes with the sort of recipe that you want to make. He owns Michelin starred restaurant The Sportsman in Kent. Stephen will be tackling a tricky technique rendering fat properly and cooking the perfect pork chop. We'd all like to be able to do that wouldn't we?
One of the most enjoyable meals I have ever eaten was created by Lee Westcott when he was at the Town Hall Restaurant in London. No one is quite sure of his plans but his demo is called moving to the Marches. How interesting to see what he will do next.
3. You're fascinated about where food comes from
On Friday 14th Severn and Wye Smokery will release around 20,000 eels at Llangorse Lake as part of its eel restocking programme. Since 2010, Severn & Wye have restocked British waters with over 500,000 eels.
On Sunday, take the family foraging with Liz Knight around the festival site. What food might be in plain sight?
4. You're keeping an eye on your spending
Simply purchase a wrist band for one or two days (£9 or £14) and you'll have free access to a huge selection of talks, demos and food inspiration. Most importantly, kids go free at the festival!
5. You'd like understand more about issues that impact what we eat
When a new food fad comes around, we rarely stop top think what impact it has on our planet. Phil Limbery CEO of Compassion in World farming is sure that plant based milks are better for animal welfare, but what impact do they have on the environment?  I heard Phil speak at a River Cottage festival and was awed by his knowledge and passion.
Over at the Farmyard Tent Talks, you can learn about radical farming, raising wagyu and pigs and running a festival with as little environmental impact as possible.
6. You'd like to add to your cooking skills
There are cookery workshops for everyone. Kids can learn to cook for free with Rougemont School and the Cook School where they will cook Italian food on both Saturday and Sunday.
My first taste of dim sum many years ago was not the best experience as they were so hot I could hardly breathe! But more recently, I've grown to love these dumplings. Learn more about dim sum on Sunday from Jeremy Pang who will be showing you how to make your own steamed bao buns, Chinese wontons and pak choi dumplings.
Or if you like to cook outside, discover just how easy it is to cook with wood with Genevieve Taylor.
7. You love to snack and sip
Markets
Naturally, eating and drinking is incredibly important at a festival. You really will be spoilt for choice with markets of so many types. The emphasis is on local producers of course. Try the covered Market Hall for charcuterie, preserves, yogurts, patisserie and more.
I particularly enjoyed the Fish and Fizz market last year – as a big seafood lover. It is definitely my best place for lunch.
Hot foot it over to the New Producers Market too. Isn't it always great to find a new favourite?
You love a feast
Cooking up a feast is surely fabulous way to enjoy a food festival? There are feasts taking place from Thursday and include:
Find out more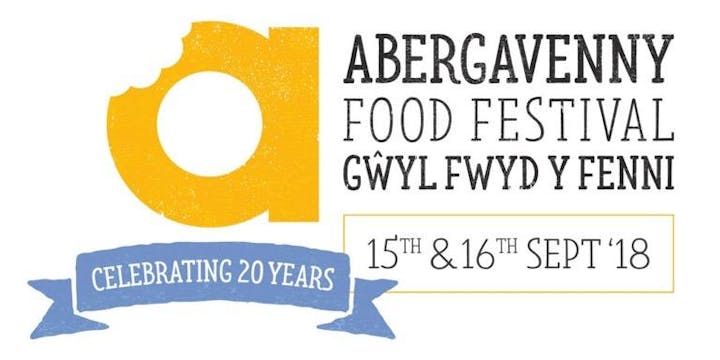 Sign up for the festival newsletter to get the latest updates.
Abergavenny is within easy reach by rail, coach and car. It's a small town, so arrive early to park!
Purchase your wrist bands online and book for any paid activities you are interested in as soon as you can! Simply scroll down to make your choice.